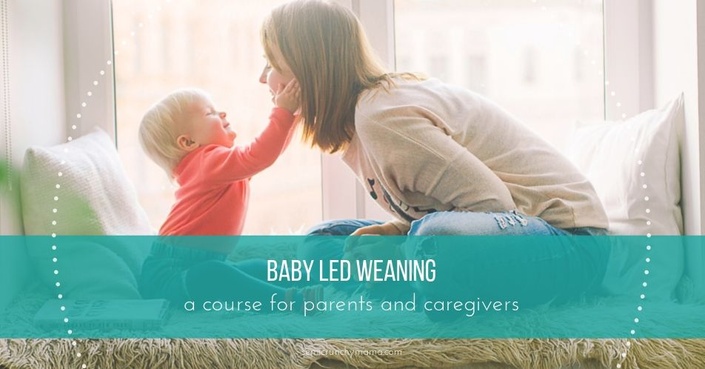 Baby Led Weaning
Introducing Solids with Baby Led Weaning - A Course for Parents and Caregivers
You swear you just gave birth eight seconds ago, but suddenly your baby is rolling over and eyeballing that burrito in your hands. Your pediatrician/sister/mother-in-law is telling you to start feeding your baby solids last week, but you're not so sure he or she is ready. You spent about 3 minutes on Google, saw so much conflicting advice you decided you'd rather do laundry, put down your phone, and haven't looked back.
That's how I felt when my oldest turned 3 months old and I realized I had limited time to figure out a plan. Would I make my own organic purees, or buy them at the store? Are those pouch things OK or filled with mold or what? Fruits first or veggies? What's this "baby-led weaning" thing I keep hearing about? After I grew and nourished this small human from my own body up until now, would our nursing relationship change once food was introduced? *cue nervous hand-wringing*

Maybe you've heard of baby-led weaning but aren't sure what it is, how it works, or how to start.
Maybe you're worried about offering table foods so early - won't your baby choke?
Maybe you started your other kid(s) with purees, but they're picky and you want to try something else.
Maybe you're breastfeeding and are concerned about maintaining your milk supply once your baby starts eating.
And maybe you know you have to give food eventually but just want someone to tell you what to do without researching it all yourself.
You're tired enough already. Keeping another human alive is hard work. All you want is to know The Right Way to do this because you're trying to be the best mom you can possibly be.
If so, this class is for you.
Instead of asking your mom group, talking to your pediatrician, buying 3 books and a baby food making machine (plus all those little trays for the freezer - are they BPA-free?), joining 6 more Facebook groups, and trying to figure out if peanut butter is truly evil or not, you can just take this course.
Save time, precious sleep-deprived brain cells, and yourself from judgmental Facebook comments.
Afterward, you'll have all the information you need to start feeding your baby with confidence. You'll understand the research and statistics behind the concepts, and have step-by-step instructions and lists of foods to offer by age and stage. It's all read and summarized for you because mom brain is real.
Your Instructor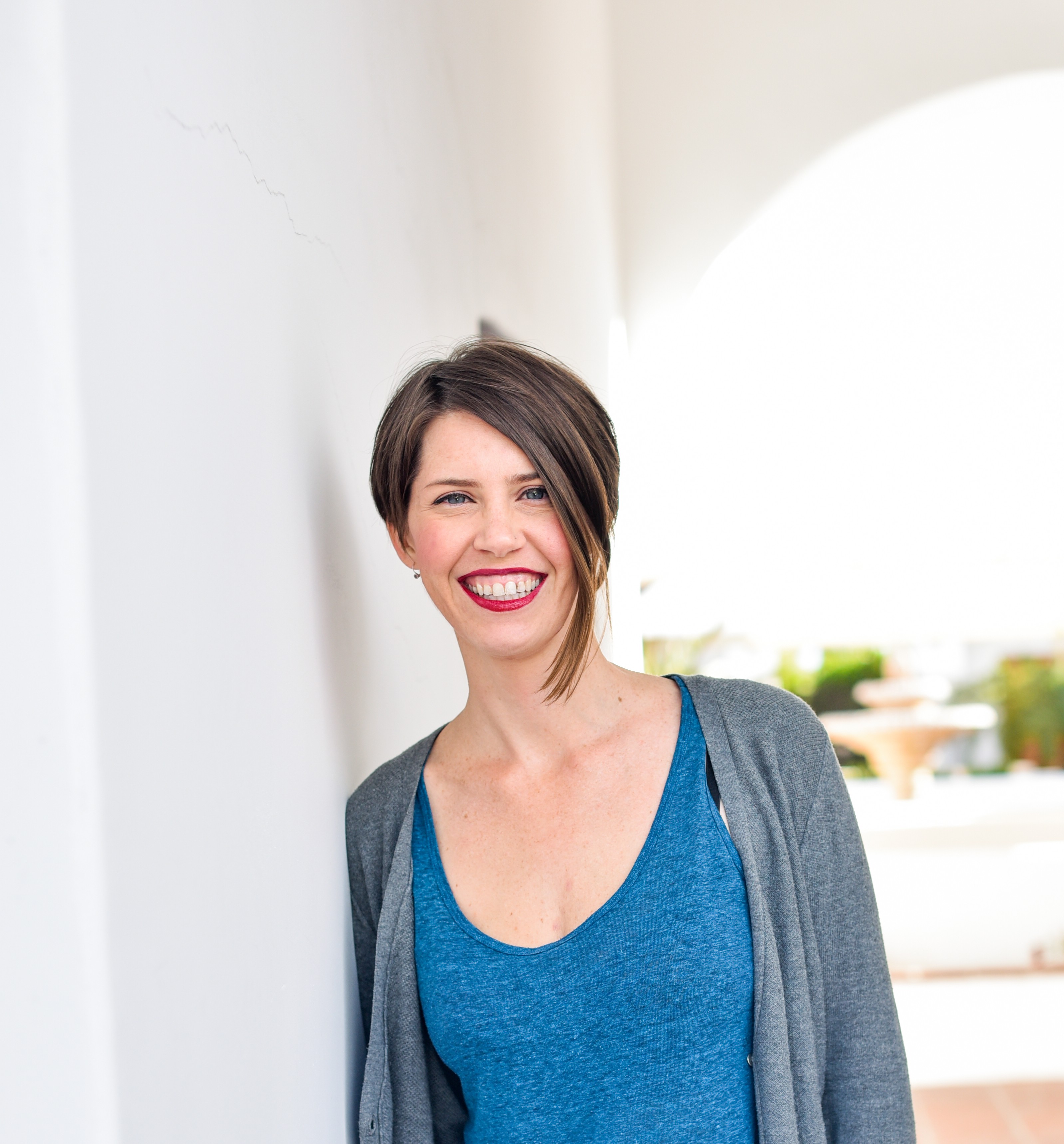 Stacy Spensley is a semi-crunchy mama of 3 kids who was frustrated by the lack of information she really wanted during her first pregnancy. She works with parents of young kids to normalize the parenting experience and offers support through coaching, classes, and her active community both online and in San Diego. She believes that when we know better, we do better, and aren't meant to do this alone.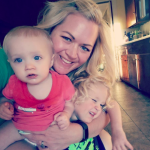 "I didn't know baby led weaning was a thing when I had my first daughter, but I wanted to try it out with my second. I was too sleep-deprived to read long books or dig around for tips online -- I needed to learn from a mom who had already figured everything out.
Stacy is that mom! Her class helped me learn what I needed to know quickly, Through BLW I've seen my baby explore her curiosity about food and learn to confidently and safely feed herself."
- Jules Taggart, mom of 2
When parents leave my classes, the most common theme I hear is that they actually feel prepared. It's scary to be entirely responsible for the survival and well-being of a tiny person! Simply becoming a parent does not mean any of us know what we're doing. At least this way you have a roadmap for success in this area.
And I made it as easy as possible for you. After holding several "live" online classes, I realized that time zones and scheduling were for the birds (or people without kids).
Watch from the comfort of your own home/job (I won't tell). No need to drive to class!
Content is broken into short segments for nap time viewing convenience (the longest video is 16 minutes).
Share the information with your partner or baby's caregiver.
Rewatch as needed. Less pressure to remember the info.
Transcripts are included so you can read ahead, or stay quiet during nap time.
PDF handout has the most important points so you don't have to remember them. Print it out if you'd like!
Free content updates when new recommendations come out.
In the course you'll learn:
The difference between BLW and spoon-feeding purees
The signs that your baby is ready to start solid foods (or not)
Myths about feeding solids
The best foods to start with and how to prepare them
Foods to avoid for health and safety
How to approach allergenic foods based on current research
Tips and tricks to make food as fun and as little work as possible
Why listen to me instead of my mom/friend/pediatrician?
Before I was a mom, I was a health coach. When my first son was born, I applied my love of nutrition nerdery to figuring out how to set my son for success with healthy food. I really wanted there to be *one best way* so I knew I was doing it right.
The amount of conflicting information and opinions was overwhelming.
I came across the concept of Baby Led Weaning, read as much as I could find, and decided to try it -- along with purees. My son threw up purees, so that was the end of that experiment. BLW it was.
Friends started to ask me about our experience, so I told them (I have lots of opinions). Week after week at my mom group, I'd explain the idea, and if they asked questions I didn't know the answer to, I tried to find out.
After reading several books, what felt like a million websites, and every related study I could find, the information I compiled grew into a class I've taught locally here in San Diego since 2015. I've boiled all that information down into an easily digestible approach so you can make informed choices that are best for your family.
Your mom/friend/pediatrician means well, but they're telling you what they did. To be fair, I tell you what I did, too, but as one example (and with two kids who had unique journeys).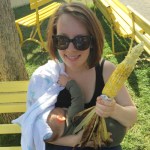 "We planned to wait until our son was 6 months old to introduce solid foods, so I signed up for Stacy's class because I wanted to go into his 4 month pediatric appointment armed with up-to-date, accurate information about starting solids. I get bogged down reading ALL THE THINGS, and trusted Stacy to do the research for me and present me with the perfect guide to baby-led weaning: nothing more and nothing less than I needed to read. She did!
At 13 months my son continues to be an adventurous eater, devouring any and everything we give him. I recommend BLW to all of my friends who are parents, if for no other reason than it's just so easy. When we noticed our son had an egg sensitivity, Stacy helped us navigate that, too.
I hope we never have a picky eater (haha!), but if we do, I look forward to taking her toddler classes in the future!"
- Anni Metz, mom of one
Course Curriculum
Introduction
Available in days
days after you enroll
Getting Ready to Start Solids
Available in days
days after you enroll
First Foods and More
Available in days
days after you enroll
Frequently Asked Questions
When does the course start and finish?
The course starts now and never ends! It is a completely self-paced online course - you decide when you start and when you finish.
How long do I have access to the course?
How does lifetime access sound? After enrolling, you have unlimited access to this course for as long as you like - across any and all devices you own.
What if I am unhappy with the course?
We would never want you to be unhappy! If you are unsatisfied with your purchase, contact us in the first 30 days and we will give you a full refund.